Hi,
Cutting the Dragon's Tail is the story of David and Lynda (that's me) and the Chinese Junk that we built.   The physical book was published in 1998 and contained a number of photographs which it was not possible to include in the digital edition published in 2012.    If you are reading this,  then you have very probably read our Kindle® e-book.   This small website has been created so that you have the opportunity to see pictures of us,  our floating home and some of the people who featured in our story.
If you arrived here by accident,  you are welcome too.   Please visit our information page to learn more about us.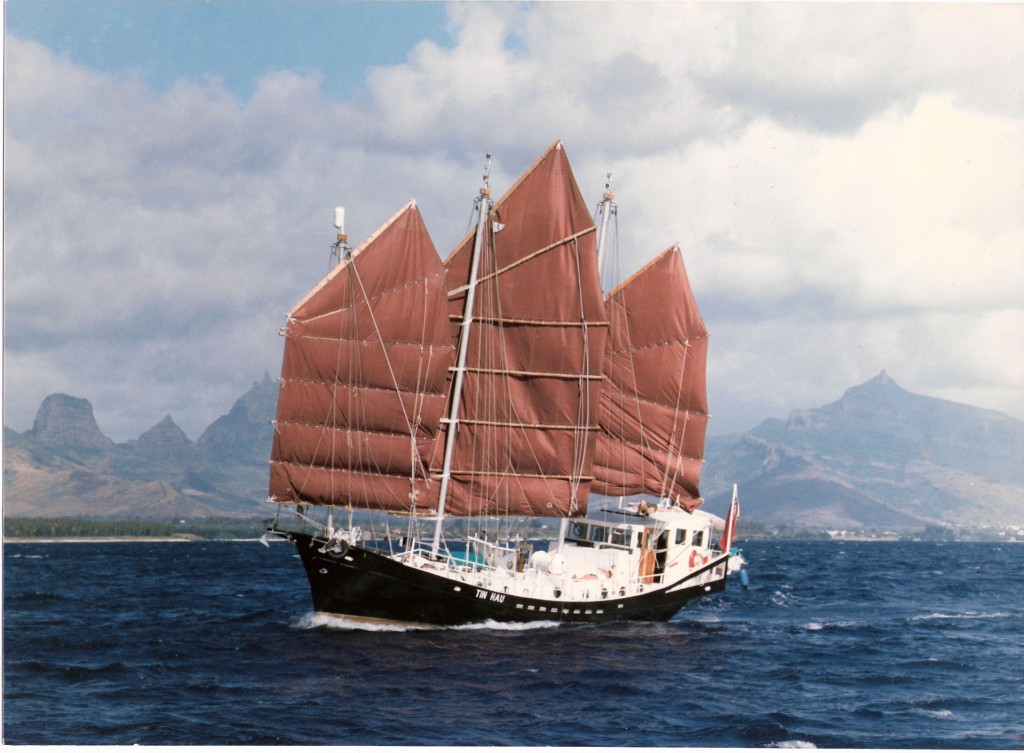 The photographs in our on-line albums were all taken in the pre-digital age and have been scanned for uploading to this site.    Most of the pictures were taken by ourselves,  but a number of the earlier ones were taken by Barry Lamprecht – a professional photographer – who joined us for the maiden voyage.  You will know which are his pictures by the credits.